Dietary supplements
Good health is not coincidental. You have the greatest influence on it yourself. If you want to stay healthy for a long time, you need to take care of yourself, eat healthy food and exercise. Unfortunately, modern lifestyles and the constant lack of time mean that we increasingly reach for highly processed food that is easy to prepare, but devoid of many essential nutrients necessary for the proper functioning of the body.
Therefore, it becomes necessary to supplement our diet with missing or insufficient vitamins, minerals, probiotics, unsaturated omega-3 fatty acids (omega-3 EFA), and other substances of animal and plant origin which will allow us to stay in good shape for a long time. Out of concern for your health, ASA develops and manufactures effective preparations of the highest quality, on the basis of standardized raw materials the source of which is Nature. In the production process, we use state-of-the-art technologies and follow the highest world standards.
Our preparations are supposed to improve the comfort of your life and your health. You will find them in good pharmacies all over the country.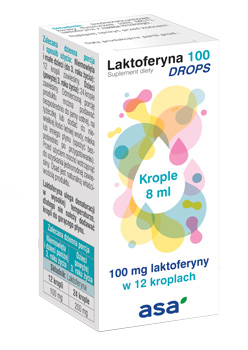 Lactoferrin 100 drops is a product in the form of a suspension, which contains lactoferrin, intended for infants and children....
poznaj produkt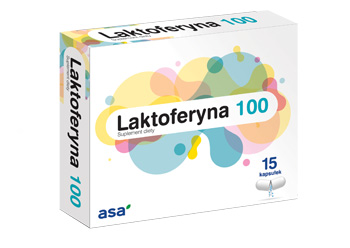 Lactoferrin 100 is a product which contains lactoferrin and fructooligosaccharides (FOS) and is intended for infants, children and grown-ups. Lactoferrin...
poznaj produkt